An edge that shines with the brilliance of polished craftsmanship.
The edge applied to the surface is the culmination of a technique made possible through the continuous polishing of acetate.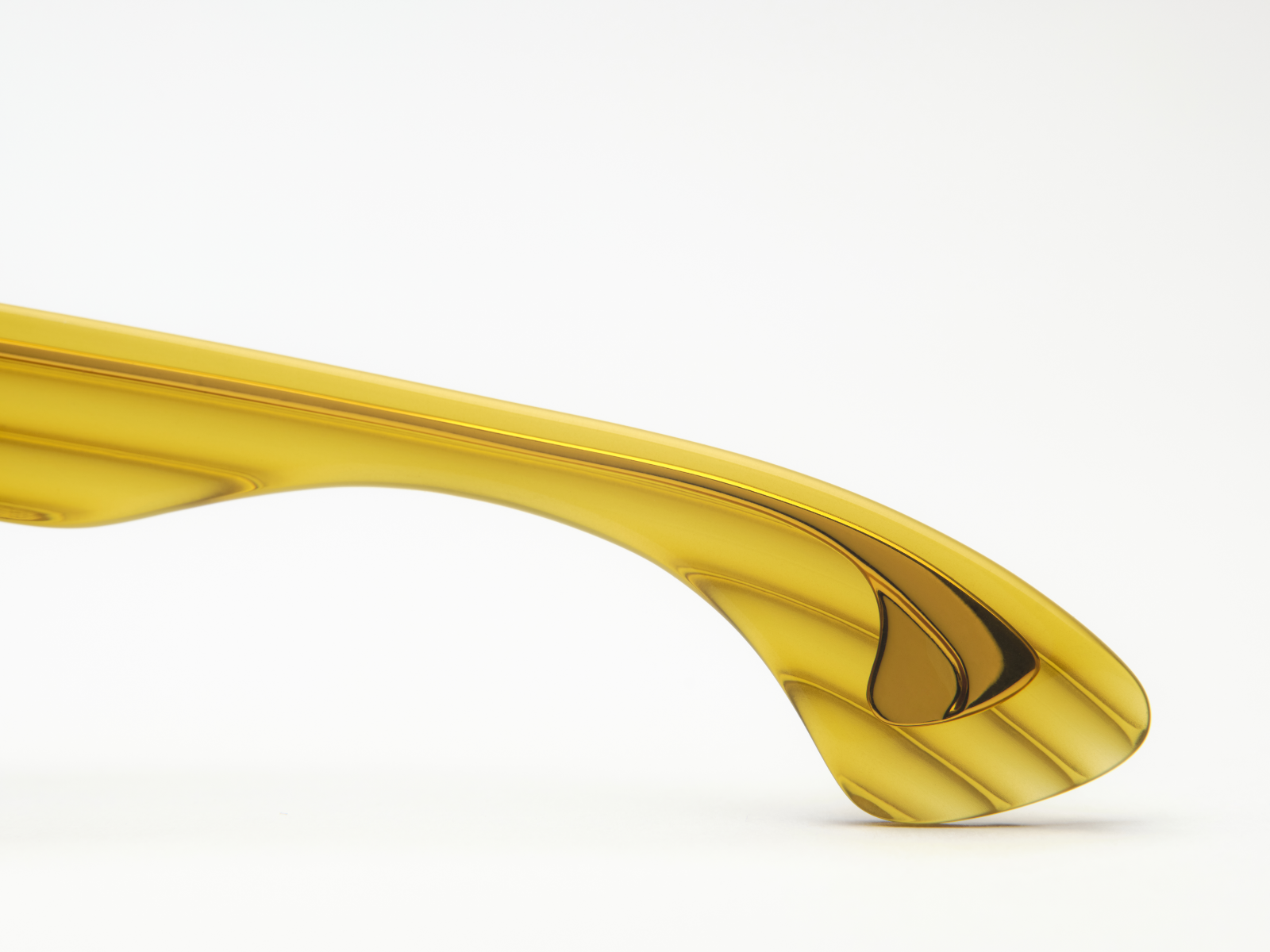 Temples meticulously handcrafted and joined together.
Through a temple structure that showcases evident technical prowess, we achieve comfort upon wearing, along with a design that exudes a commanding presence.
Decorative motif that symbolizes the craftsman's dedication.
The embellishments embedded in metal are inspired by Japan's cherry blossoms, capturing the pure spirit of the skilled artisan.
"SUEKICHI" has been selected as a finalist of Silmo d'or 2023.
2023 marks the first participation of Sasaki Celluloid at the annual eyewear festival Silmo held in Paris. During the same event, their iconic model "SUEKICHI" has been selected as a finalist at the Silmo d'or, often regarded as the eyewear industry's equivalent of the Academy Awards.